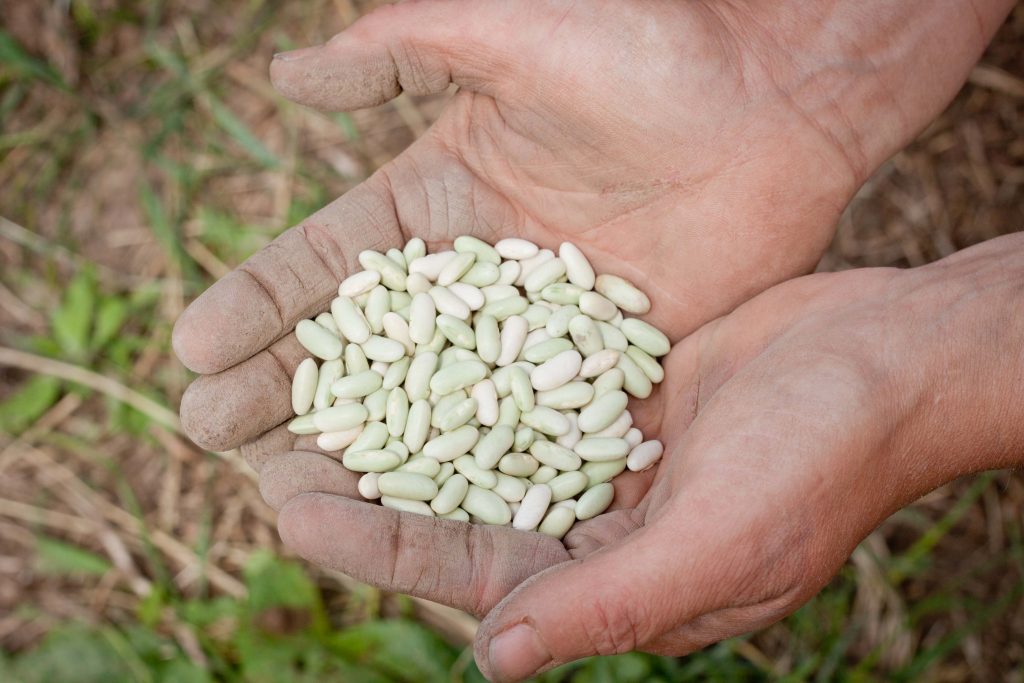 Bristol Food Producers is a diverse network of local independent growers, farmers, food processors, distributors and restaurateurs working together to supply the city we love. We're collaborating and supporting each other by sharing advice and resources to scale up our local food system and make good food more available and visible. We're raising funds to support our work over the next year, where our focus is going to be on building producer visibility and solidarity.
Why pledge? Here are six reasons to support our Crowdfunder:
1) You want to help create a more sustainable food system
Our industrial food system is broken; we are not paying the true price for our food, farmers are treated poorly by supermarkets, and our soil and biodiversity is suffering. We are working hard to try and create a new, local food system that can feed us and Bristol in the future. Your support will help us working towards a better food future for our city.

2) You want to support local producers
There are a perfect storm of obstacles facing producers, such as competing in markets dominated by cheap supermarket food, finding secure tenancies, and overheads for seeds and packaging that erode their small profit margins. This is especially true for starter producers. We're helping producers by identifying new routes to market, helping them access land through our landseekers' survey, up-skilling and training them through masterclasses and subsidised training courses, and raising the profile of the food produced in and around the city wherever we can.
3) You want to discover new producers
We are here to help raise the profile of local producers, and connect them with consumers, retailers, distributors and restaurants. We're passionate about providing new routes to market and helping great food reach the customer. Through our regular networking events, we will bring people together to help make new connections, and we'll be showcasing some of the brilliant producers in the region through a series of short films.
4) You want see more access to training and opportunities
We're running a series of subsidised masterclasses over the next year to train and up-skill our members. Producing food is about more than just growing vegetables, and we're keen to see courses in marketing and business skills running to help promote viable businesses. We're also rolling out our Asks and Offers forum, to try to provide points of connection for producers and others and make our food system more efficient and effective.
5) We've got some amazing rewards!
From wildflower plugs to tours of the Bristol Fish Project, team building days at The Community Farm to meals at some of the best restaurants in the city, we've got a host of amazing rewards for you. Perhaps you fancy a bike tour of some of local producers, or maybe you just have a few quid and want to show your support. Every little helps, and gets us a bit closer to our goal. It's an 'All or nothing' Crowdfunder too, so if we don't reach our goal, we get nothing!
6) You want to come to our amazing party
If we meet our target, we're going to throw a bit of a local food knees up for all our lovely members! There'll be lovely food, beer, music and some of the best food producers and lovers in the city in attendance.
Ready to sign up? Head to our Crowdfunder page (
www.crowdfunder.co.uk/bristolfoodproducers
) and don't forget to give us a shout out on facebook (@BristolFoodProducers) and twitter (@BristolProduce) to help spread the word!